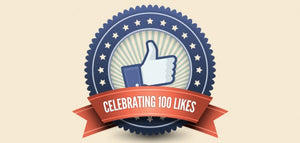 Updates.
After reaching 100 likes (Thank you, everyone!) I've decided to run a competition for you all.
Check out my Facebook post for further information - http://bit.ly/2aAH9HU
3 winners. 3 prizes. :)
There's also a new discount code posted up, ready for August. It's a generous 20% off all orders over £40 ($53)
More exciting products shall be added very soon, too!
---